RESERVED AREA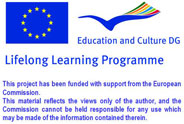 Database of Document
Homepage > Documents > Reviews of Pubblication
TITLE OF PRODUCT
:
Migreurop (EN)
NAME OF AUTHOR(S)
:
Migreurop
European network of campaigners and searchers
PLACE AND DATE OG PUBBLICATION
:
Website
LANGUAGE/S OF PRODUCT
:
French and 6 other languages (english, german, italian...)
DESCRIPTION OF CONTENTS
:

MIGREUROP is a European network of campaigners and searchers, born in November 2002; during a seminary on "the Europe of Camps" in European Social Forum of Florence (Sangatte Refugee camp was given a lot of media coverage during the year 2000). This network goal is to make known the ever more widespread of foreigners 'confinement who are deprived of residence permit and the increase of camps, operation or system which is the central issue of European Union migratory policy.

COMMENTS ON THIS DOCUMENT
:

This network hinges on 4 lines
1. To collect information on the camps
2. To name a many-sided reality: the camps one.
3. To make known the Europe of camps and mobilizations that are strongly against it.
4. Act at the European level to mobilize against "the Europe of camps".
This site brings together a great deal of documents, ranging from maps of camps, founding texts, different campaigns to a series of articles published on the topic, and a list of available resources at the European level and into several languages. This site also provides links towards associations that are members of this network.
Campaigner (activist) site though very rich on the topic of refugee camps.


NAME OF COMPILER
:
Frédéric Rousselle / Marika Kovacs
NAME OF INSTITUTION
:
CNFETP
Routes - Copyright 2009 - This project has been funded with support from the European Commission